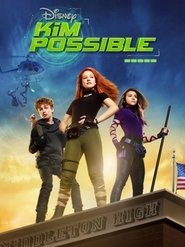 Kim Possible
The Disney Channel premiered Friday the very first animated poster of Kim Possible's live-action film to become released upon TV. Mark McCorkle and Robert Schooley, who came up with the original series, sign the screenplay opposite Josh Cagan (DUFF).
Kim Possible was aired on the Disney Channel between 2002 and 2007, with 87 episodes produced and two more films for your TV. Christie Carlson Romano lent his voice towards the main character.
The series accompanied Kim, a seemingly ordinary girl who, not only is it a cheerleader at school, also saved the entire world among the most qualified spies in the world.
The film is going to be released on February 15, appearing within the Disney Channel.
Duration: N/A
Release: 2019